Independence Visiting Primary Care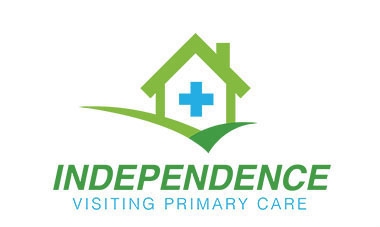 In Partnership with HeyDay Health
Many people who need primary medical care are unable to get it because they cannot leave home. Independence Visiting Primary Care, powered by HeyDay Health, is ready to respond to your needs … by seeing you where you are; at your home.
When you need care at home, we'll be there.
Our experienced, compassionate nurse practitioners make house calls, bringing medical care to you at home. Through regularly scheduled visits, our team becomes familiar with their patients, caregivers and family members, forming strong relationships that promote a better quality of life for homebound patients.
What services are provided?
To meet the needs of homebound patients and their caregivers, we offer primary care services such as:
Responsive care management (all calls returned within 1 business day)
Chronic disease management
Identification of health and social service problems for early intervention
Continuous, coordinated medical care between home and hospital
Referrals to and coordination of community-based services, home laboratory and radiology services, physical therapy and occupational therapy services
Compassionate end-of-life care, in partnership with hospice
Who is eligible for Primary Care at Home?
When we receive your call, our program coordinator will ask a few questions to determine if you are eligible for the program, and if so, we will set up an appointment to assess your needs.
Independence Visiting Primary Care serves patients in Trumbull, Mahoning, Columbiana, Portage, Stark, Summit, Geauga & Lake counties in Northeast Ohio.
HeyDay Health is a virtual and in-home healthcare practice dedicated to improving the primary care experience for older adults. Learn more about HeyDay Health here.
Patriot Palliative Care
At Patriot Palliative Care, we understand that living with a chronic or serious illness can be overwhelming and stressful. Our goal is to support you and your loved ones in managing your symptoms, improving your quality of life, and providing psychosocial support throughout your journey.
Contact: Independence Visiting Primary Care
Phone: 330-980-9009
FAX: 330-294-2082