Outpatient Infusion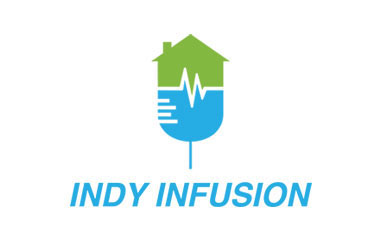 The Independence Infusion Center offers safe and effective infusion therapy to treat many different diseases. It is often used when a person is unable to take oral medications or when treating the disease requires an alternate approach. With infusion therapy, medication is administered using a sterile catheter inserted straight into a vein (intravenously) and secured.
Traditionally, infusion treatments were only available in hospitals, but now they're available in outpatient infusion centers like Indy Infusion.
Conveniently located at:
986 Tibbetts Wick Rd., Girard, OH 44420
In-Office Infusion Centers vs. Hospital Infusion Centers
Here are four key benefits of choosing in-office infusion centers like Indy Infusion over hospital infusion centers for your infusion therapy:
Accessibility– Visiting a smaller office for infusion therapy offers unique advantages like ease of parking, efficient processing and a hassle-free experience from beginning to end.
Location– Community-based offices offer personalized care close to home with immediate access to medical personnel and resources.
Individualized Concierge Care– Infusion centers offer a smaller, more intimate setting for your care, and you're often on a first-name basis with everyone from receptionists to nurses and doctors.
Shorter Wait Times– Infusion centers treat fewer patients each day, which allows us to take our time and fully understand your needs and concerns.
Indy Infusion offers safe, effective, hassle-free care with a medical team you can trust. At Indy Infusion, our medical staff knows you, including exactly what infusion therapy you need and how to provide it.
It is our mission to get you in for infusion as quickly as possible, deliver it exactly as prescribed, and keep your doctor in the loop and up-to-date about your therapy—so you can efficiently get back to living your life.
Contact Indy Infusion
Phone: 330-980-9009
FAX: 330-294-2082